Certifications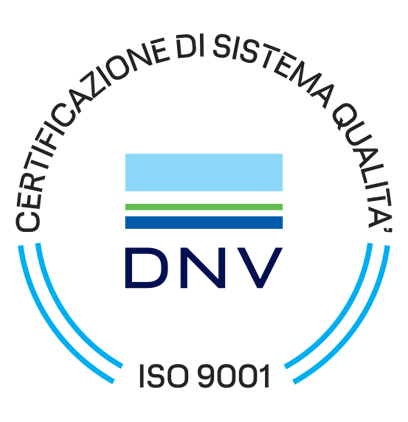 Download the DNV . GL Certificate
Quality Policy
OMC Stampi S.r.l. Top Management has always pursued a quality policy to meet customer requirements and improve performance in terms of both operational effectiveness and organisational and economic efficiency.
For this purpose, Top Management has identified the following aspects as cornerstones of its quality policy:
the constant pursuit of increasingly reliable technical operations, by using adequate technical resources and skills in providing services and continuous training of personnel;
ongoing commitment to complete the work in a correct and technically appropriate manner, complying with contract requirements;
great attention to employees development and welfare;
the desire to create a climate of cooperation among all employees within the company;
the willingness to respond quickly and effectively to any customer needs;
a supplier assessment policy based on favouring long-established suppliers of proven technical capacity;
constant improvement of interdepartmental coordination and information flows;
offering customised technical solutions and good supply chain flexibility;
acting in full compliance with binding standards applicable to production processes and finished products;
optimising production planning and processes;
performing periodic internal audits;
implementing and using problem-solving tools to reduce potential and actual causes of NCs;
arousing awareness among personnel and propose improvement actions;
conducting annual reviews of all business indicators and defining plans of action and improvement.
monitoring the maintenance of critical plants and infrastructures;
maintaining the work environment properly tidy and clean;
monitoring customer satisfaction;
measuring supplier quality performance;
regularly checking control and measuring equipment;
checking and monitoring products and services throughout the entire production process until delivery to customer.